Beanies
When you go on a winter sports holiday, you need to make sure that you have all the right clothing and equipment to keep you lovely and warm in the extreme temperatures. A great addition to any skiing or snowboarding outfit is soft, warm beanie. On this page, you will find all the great beanie options that we have available for you. Whether you're looking for beanies for men, beanies for women, or beanies for kids, you'll be spoiled for choice with our broad selection! Aside from skiing, beanies make a great addition to any winter wardrobe, so stay warm this winter with a beautiful beanie from Etrias Brands!
There are no products matching the selection.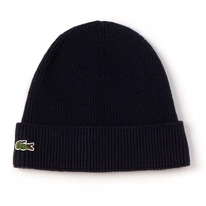 Beanie Lacoste 2G4B Knitted Cap Marine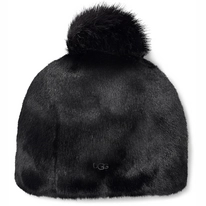 Beanie UGG Women Faux Fur Pom Black L/XL
Beanie
Wrap up warm in winter with a wonderful beanie! The beanies in our selection come in all sorts of styles, so whether you're looking for a tight fitting beanie, loose beanie, plain beanie, bright and colourful beanie, you won't be disappointed with the choice you have on the page above. To be fully prepared for your next winter sports trip, you should have a look at our great collections of
gloves
and
snow boots
.