Ski Helmets
Ski helmets are an essential part of your winter sports gear, and they are even compulsory in some winter sports destinations. That means that you should take care when choosing your ski helmet. That's why we here at Etrias Brands have included a very large array of ski helmets with different designs and features, so that there is the perfect helmet for all needs. So whether you're looking for a helmet with an adjustable fit, advanced ventilation possibilities, a ski goggles clip, removable linings and more, you won't be disappointed with our impressive selection.
There are no products matching the selection.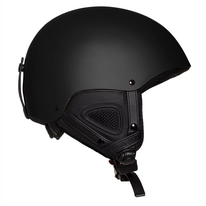 Ski Helmet Goldbergh Women Bold Black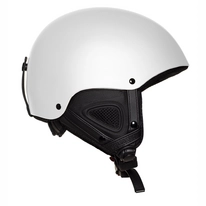 Ski Helmet Goldbergh Women Bold White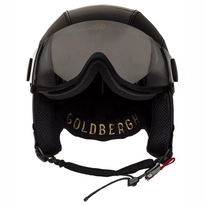 Ski Helmet Goldbergh Glam Black
Ski Helmets
Winter sports are great fun, but you also need to be careful, as mountains can get quite dangerous. That's why you need to make sure you are fully protected on the slopes, and one of the most important elements of your outfit is your ski helmet. Also make sure that you have a great pair of ski goggles to optimise your view of the track, as well as a high quality ski jacket and other clothing to keep you safe and warm.