Belts
Do you find that when buying trousers, the top doesn't always fit quite as perfectly at the rest? Or do you have a favourite pair of trousers that are starting to loosen around the waist? Then what you need is a great belt! Belts mean that you can ensure your trousers always have the perfect fit, and adjust them to just how you like it. In our collection, you'll find a range of classic belts that will go with any outfit, making them very versatile. Make your trousers as comfortable as possible by getting the best fit with any of the belts on the page below!
There are no products matching the selection.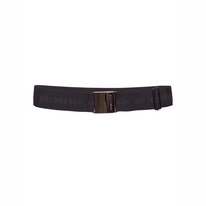 Belt Goldbergh Women Dorina Black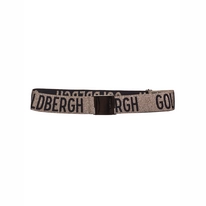 Belt Goldbergh Women Babila Gold
Belts for Men
Belts are a handy little accessory to have at your disposal. Having a belt means that you can get that extra bit of use out of trousers that perhaps need a bit of tightening around the top. To go with your new belt, make sure that you have a look at our collection of
trousers for men
to complete your wardrobe!