Ellesse
Ellesse is a sportswear manufacturer that focuses primarily on tennis players or skiers. The brand was founded in 1959 by Leonardo Servadio from Italy, and the name Ellesse is derived from his name: L.S. The brand flourished in the 80s and was everywhere to be seen. The brand has been making a comeback in recent years, and their sporty designs are once again all over today's street scene. This passion for athletes in combination with the high quality ensures a perfect look.
There are no products matching the selection.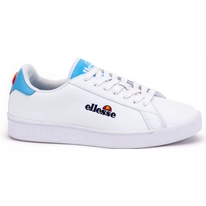 Ellesse Womens Campo Emb LTHR AF White Alaskan Blue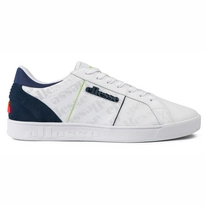 Ellesse Mens LS-80 LTHR AM White Lime Green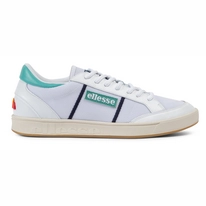 Ellesse Mens LS-81 BDG Text AM White Sea Blue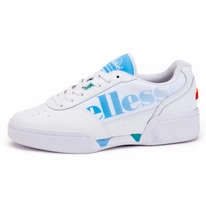 Ellesse Womens Piacentino LTHR AF White Alaskan Blue
Ellesse Shoes
Ellesse specialises in sporty clothing and focuses on comfort and quality, among other things. The brand uses high-quality fabrics such as textiles and rubber so that the shoes can withstand the most rough situations. The use of good quality fabrics and beautiful designs ensure that the shoes are durable and high quality, while still maintaining a sporty look. With the beautiful designs on the page above, you will turn heads wherever you go!