Wellies Aigle Aiglentine Fur Aubergine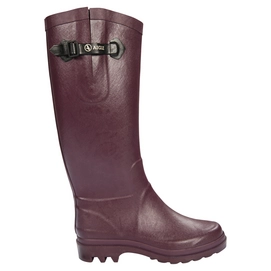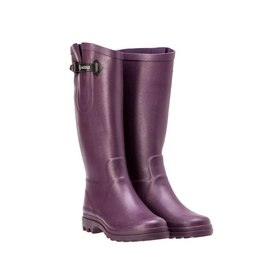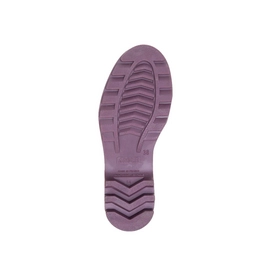 Wellies Aigle Aiglentine Fur Aubergine
Add to wishlist
isApplePayment = value" @toggle-spinner="() => spinning = !spinning" @update-shipping="updateShipping()" :special-price="specialPrice" :normal-price="normalPrice" :product-name="productName" >
Mail me when this product is available again
Our service
Free shipping as of €150.00
Fast delivery
2 year warranty
Item description
This beautiful boot is from the quality brand Aigle. The boot is ideal during cold winter days. The lining is in fact made from faux fur, so it is super comfortable. The boot is easy to pull on and off thanks to the adjustable buckle. This makes the rain boot fit perfectly around your leg. The boot is handmade with high quality natural rubber by the best craftsmen in France. You also have excellent grip on the wet and rough surfaces thanks to the anti-slip sole. Moreover, the boot has a cushioning sole and a springy effect so you will be able to walk around more comfortably for longer.
Tips to keep your wellies looking beautiful
In order to keep your wellies looking lovely for as long as possible, it's important that you maintain them and care for them in the right way. We advise, for example, always using a protective spray for rubber boots. Protective sprays most of all ensure that the rubber in your boots doesn't dry out, which increases their lifespan and makes it easier to wash any dirt off. When storing your boots, we advise placing them in a cool and dry room. The use of a shoe or boot tensioner is also recommended so that your wellies will keep their shape for longer.
Aigle is a fantastic quality brand that manufactures high-quality products such as rain boots and raincoats. Aigle rain boots have been used for years for various purposes such as hunting, fishing, and for countryside or garden use. All Aigle boots are composed of natural rubber and constructed by hand in their factory in France, taking 60 steps to put the boots together with a conscience toward rigorous standards. After this process, the Aigle boots are vulcanized, giving the rubber its flexibility, durability as well as water resistance. Before the boots can be sold, they are subjected to extremely strict quality control, where the boots are first tested for the quality of the rubber followed by a visual inspection. The use of natural rubber promises a stronger, more flexible, more comfortable and more solid build compared to that of synthetic rubber such as PVC. Because all Aigle boots are hand-made, each boot is not exactly the same, adding to the uniqueness of the boot. See the video above to watch the production process of the Aigle rain boots.
Specifications
Wellies

Brand

Aigle

Series

Aiglentine

Colour

Purple

Material

Natural rubber

Lining

Faux fut

Waterproof

Anti-slip sole for extra grip

Cushioning insole

Quick-drying inner lining (anti-bacterial)

Height

37 cm (in size 5)

Shaft width

37 cm (in size 5)
Reviews
There are no reviews on this product